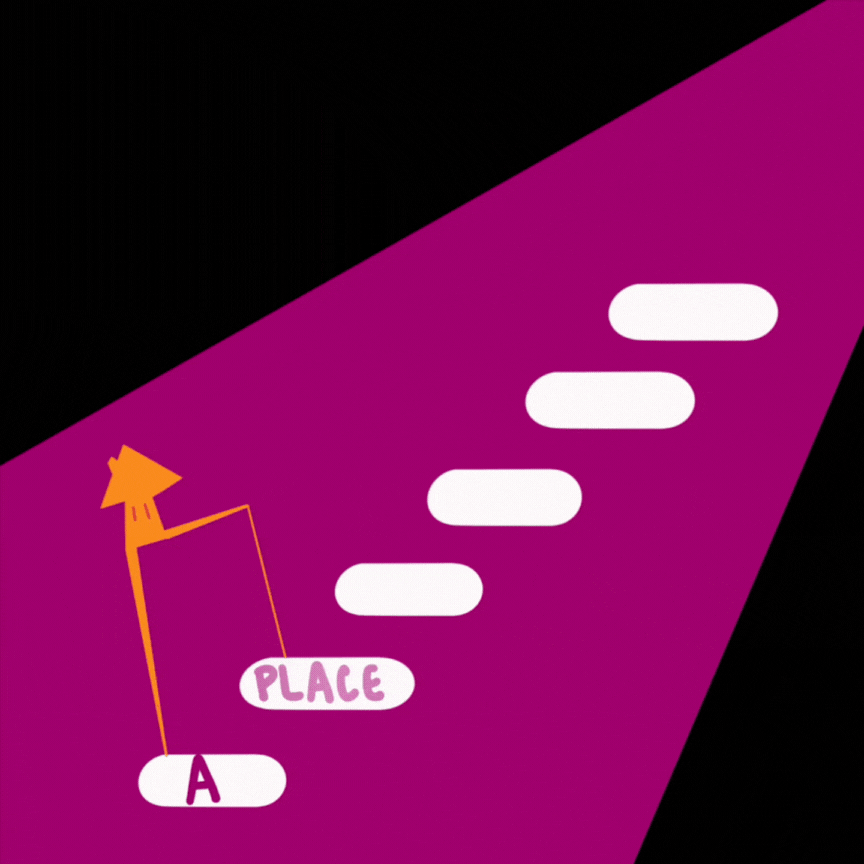 A place to call home. It's a simple, universally shared desire that has become an increasingly complex and precarious ask in this country.
Beyond the challenges of finding an affordable place to rent — let alone own — many low-income renters must also endure a flawed screening process that relies on algorithms designed to gauge their potential as a future tenant. As one company advertises: "Don't Rely On Your Gut. Properly Screen Your Prospective Tenants."
These screenings allow a landlord or property manager to view your financials, criminal history, and past evictions in a single report to ultimately determine whether you would make a "trustworthy tenant." Legal as this service may be, the actual algorithms behind tenant screenings are not reviewed by federal regulators.
"Insufficient Income" to Rent
Last month, I experienced just how invasive and murky the screening process is during my own search for a rental unit in Washington, DC. As part of my application for a 1-bedroom in a large apartment complex, I received a "conditional" offer based on an assessment by the property's chosen screening company, RentGrow. The issue? "Insufficient income to support rent."
After doing the math in my head countless times, I was at a loss for how they came to this conclusion, especially after I had begrudgingly granted a third party consumer credit bureau access to my banking account. (As intrusive as this sounds, it's a common practice by property management to verify an applicant's income.) I contested this evaluation with the leasing ambassador, only to be assured that I was approved — on the condition that I pay a higher security deposit than what is standard. In effect, my security deposit more than tripled from $500 to $1,760.
The lack of transparency in a housing eligibility report is infuriating for prospective tenants. And yet, like many other digital innovations to combat inequity, this fast-growing technology claims to advance a fairer and more impartial approach to vetting tenants. A popular blog post for tenant screening embedded on several tenant screening sites attempts to reassure landlords of this very benefit:
A $3 Billion Industry
While I was fortunate enough to pass my property's screening process, albeit conditionally, others are not so lucky. Put into practice, the algorithms behind tenant screenings can perpetuate biases and further discriminate against those already struggling to secure housing.
Robert Reyes Villagómez, a statewide organizer with Residents United Network (RUN), is one of the many activists on the frontlines of today's housing crisis. They got their start as a tenant organizer in the Bronx, creating tenant associations to empower residents living amid mold, vermin, disrepair and landlord harassment.
"You see people that are living in those conditions and a lot of the time, it's because that's all people have ever known or lived in, like substandard housing," Villagómez said.
As they remind me, we don't have to accept what has become normalized. Our housing crisis is defined by over 580,000 people who experience homelessness, as well as a staggering shortage of 7.3 million rental homes for extremely low-income families.
Alongside this decline in housing, the tenant screening industry is experiencing immense growth. As Ohio Senator Sherrod Brown emphasized in his letter to the Director of the Consumer Financial Protection Bureau, approximately 2,000 of these companies are based in the United States and generate an estimated $3 billion in revenue. The technology's marketed ability to consolidate and analyze an applicant's credit record, criminal background and rental history appeals to landlords seeking a comprehensive snapshot of prospective tenants. Management companies are also increasingly turning to tenant screening technology to quickly process applicants with the rise of online leasing.
What's more, the burden of paying for this service, which can cost up to $50, typically falls on the prospective tenant as part of their application. It's no surprise, then, that the convenience that this poorly regulated technology provides to landlords comes at the greatest expense of tenants who are unfairly denied housing.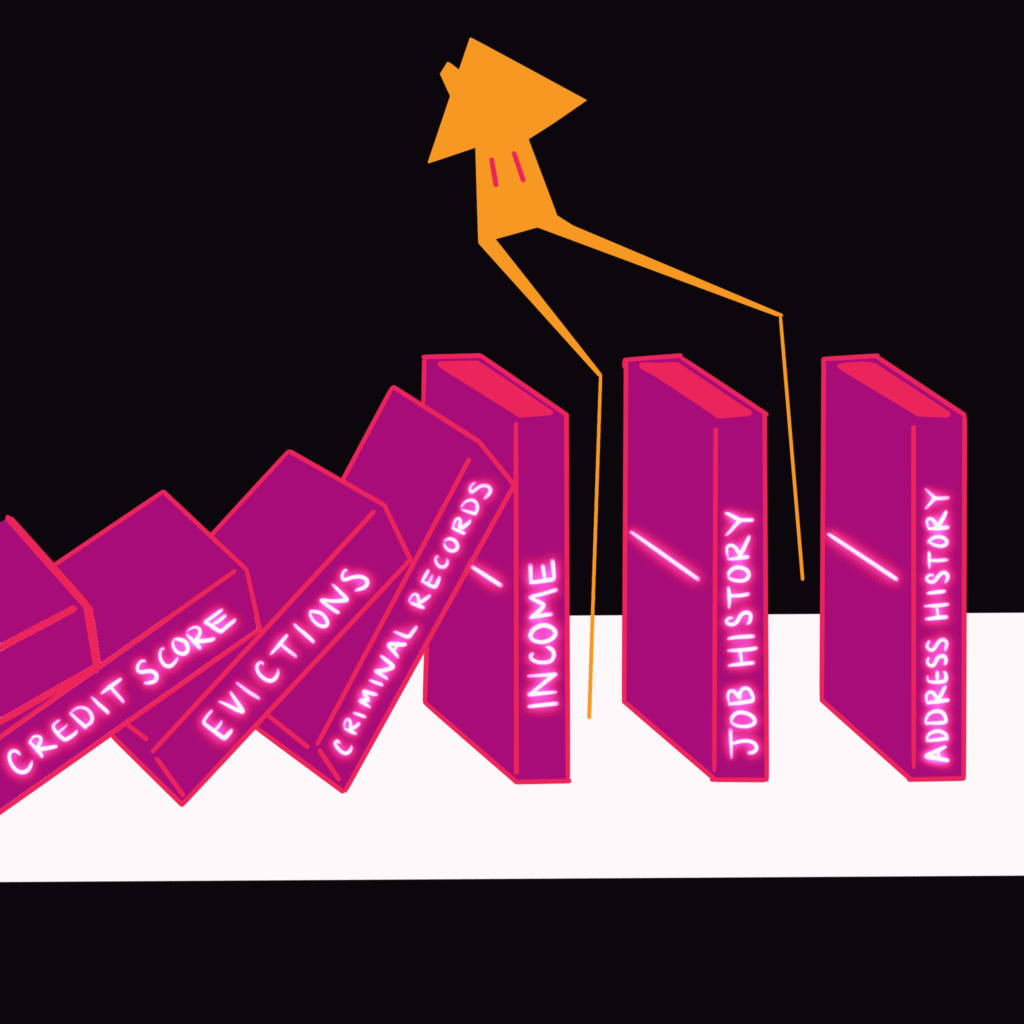 Perpetuating Discrimination
While they are meant to assess a person's financial responsibility, background checks that prioritize a high credit score and clean rental history can and do perpetuate discrimination against tenants of color and those with low incomes. Aside from the fact that a person's financial history may not reflect their current circumstances, creditworthiness is not a valid predictor of a person's ability to pay rent as much as it is an indicator of those who have been denied access to credit due to systemic barriers, such as a racist history of redlining or lending discrimination.
As Community Change's Senior Policy and Advocacy Manager Jennifer Cossyleon told me, "It's just showing whether they have lived in poverty, whether they have an experience of being a racial minority in this country and have been oppressed for generations."
Eviction records are another questionable data point pulled by tenant screenings. For one, they lack important context that could show how a tenant was not at fault for their eviction if, for example, a landlord failed to maintain their property or resolve legitimate complaints. Sudden job loss, medical emergencies, unexpected increases in rent, natural disasters and other obstacles beyond a tenant's control could also be at play.
And many states do not provide strong due process protections for tenants facing eviction, making it difficult for them to defend themselves. Overwhelmingly, it's communities of color and low-income renters with limited access to resources who are most impacted by eviction filings.
Similarly, tenant screening practices rely on criminal records in ways that perpetuate discrimination against Black and Latinx communities, people with disabilities and LGBTQ+ members. These marginalized groups are disproportionately targeted by the criminal justice system and overpoliced, and thus at greater risk of being denied housing. And for a formerly incarcerated person, the difficult transition back into society and out of poverty is exacerbated by such exclusionary housing practices.
What's more, automated tenant screenings have been criticized for inaccuracies extracted from databases that hastily combine the records of multiple individuals sharing similar names. To make matters more unclear, these criminal databases cast a wide net that includes both convictions and arrests, meaning a distinction may not be made between a person who was suspected of a crime and someone who was found guilty.
What is the Solution?
If the technology is here to stay, critics have proposed immediate changes that could "eliminate screening practices that are proxies for race and gender and economic instability," Cossyleon suggests. Another urgent call is for the government to provide greater oversight over tenant screening companies — a demand that tenants rights activists have successfully moved Congress toward.
On the individual level, Cossyleon says everyone has a role to play — from joining resident councils within public or project-based rental assistance housing to raising awareness with local policymakers. "Join the movement of organizers at Community Change who are actively doing this work around ending the criminalization of people experiencing homelessness, around holding landlords accountable, and around prioritizing access for people with the lowest incomes," Cossyleon offered.
On May 10th, community leaders and grassroots organizers did just that, wrapping up a multi-state Housing Justice Tour in Washington, DC to #PutTenantsFirst. The coalition rallied together with demands for HUD Secretary Marsha Fudge and lawmakers to decriminalize homelessness, commit greater resources to support resident organizing, and "cease and desist" the National Apartment Association from putting corporate profits over people's lives.
Recognizing housing as a human right is perhaps the most salient solution.
This is not radical nor far-fetched. It follows a long-established and growing movement of advocates offering tangible measures toward the ideal that everyone should have access to safe and affordable housing. Community Change's New Deal for Housing Justice provides a framework for what a housing policy centered on racial justice can look like.
It's also about recentering the emphasis on the individual, whether it's tenants or landlords, to the larger landscape of racism and profitability that the housing market operates in.
Cossyleon put it best in an article she co-authored with Eva Rosen and Philip Garboden: "The question of how landlords should screen is itself limited by a world in which housing is not a right. When housing is a right, the question shifts from focusing on 'who is the best tenant?' to 'how can we provide housing for everyone?"
Why limit ourselves to improving discriminatory technology when we can offer a more transformative way forward?