I vote because of John Lewis.
Just before 2020 started, civil rights hero, John Lewis, announced he had been diagnosed with stage 4 pancreatic cancer. Upon hearing that news, I felt this internal heaviness wear on me, a feeling I had not experienced before. But it felt like I knew we were about to lose something and someone who means so much to so many communities. I began to think about how he made it his life's work to fight for voting rights for Black people since he was younger than I am now.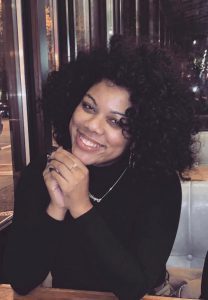 That feeling of heaviness felt like a signal – a signal that this race John Lewis had been running since the early 60s could possibly be coming to an end. Something was telling me that he might not make it to the end of 2020. I started to think about what his potential passing could mean during a critical, potentially historic presidential election year, or what it could mean for the future of my generation – the millennial generation, and those behind me, Generation Z.
From a near-death experience at age 19 on the Edmund Pettis bridge in Selma, Alabama, to the March on Washington, to his 40 plus arrests, to serving as a United States congressman for several decades, John Lewis had endured so much. The same month he publicly disclosed his illness, Democrats in Congress passed the Voting Rights Advancement Act, which would restore the vote to many disenfranchised Americans, mostly Black and Brown. To his dismay, and to others advocating for equal voting rights, the bill has not made any progress under the current Senate.
John Lewis died still fighting for us. Still. I vote because of his work. I have made a conscious decision that his work and that of countless others cannot be in vain. I must remember that sacrifice of those before us, their persistence and refusal to back down, runs through my veins. Our civil rights movement heroes and sheroes.
I don't think it's a coincidence that we lost one of our greatest civil rights voting rights advocates during one of the most critical elections of my time. It's as if John Lewis passed the baton as he transitioned to his heavenly place of rest.
The New York Times published an op-ed on the day of Lewis' funeral, poignantly penned by Lewis himself. The headline read, Together, You Can Redeem the Soul of Our Nation.
In that one line, he gave me a lofty responsibility. To me, he was giving me a clear charge; direct instructions.
He wrote, "Ordinary people with extraordinary vision can redeem the soul of America by getting in what I call good trouble, necessary trouble. Voting and participating in the democratic process are key. The vote is the most powerful nonviolent change agent you have in a democratic society. You must use it because it is not guaranteed. You can lose it."
I recognize that I have no other choice now. I am equipped with all I need to continue this great legacy of vigilance. I can finish the race.