Last year, while I was studying the early history of American slavery and colonization in my high school AP US history class, then-Republican gubernatorial candidate Glenn Youngkin was trying to erase it from Virginia public schools. One of the most bizarre things to experience is actively engaging with the difficult parts of history and feeling the benefits of doing so only to see politicians try to deprive other students of that experience.
As a student and woman of color, I have witnessed Governor Youngkin's rise to power based on education censorship and exclusionary education policies with deep-seated fear and trepidation. However, I have also witnessed students of my generation rise against these attacks on the foundations of our democracy and it has continued to motivate my activism and inspire me.
Intellectual freedom is one of the most important tenets of a healthy democracy and in the face of these attacks, students in Virginia as well as across the country have risen and displayed high levels of activism that show a commitment to the state of our democracy.
Amid all these education policies, one phrase – Critical Race Theory – stands out. Formally, Critical Race Theory (CRT) refers to the academic framework that centers around the idea that racism is systemic and embedded in our institutions and laws to maintain a status of white supremacy. However, Critical Race Theory has become a catchall phrase used by conservatives to denote anything having to do with race or topics like equity and inclusion they deem "woke."
By twisting the meaning of CRT, conservative politicians in Virginia, as well as across the country, have gained widespread electoral support and have instituted countless policies and laws that restrict the teaching of history or creation of safe and inclusive learning spaces. But this has not been without sizable backlash from a key player in the discussion: Students.
Youngkin politicizes school curricula
In 2021, Glenn Youngkin made national headlines as having run the nation's first successful political campaign against critical race theory. He began to reframe education policy as a fight against so-called "liberal-left-progressive agenda," thereby politicizing schools and misrepresenting the Virginia education system. Despite being behind in the polls for much of the race, his shift in focus to critical race theory and disguising restricting the curriculum as "parent's rights" helped him gain the electoral support he needed to win the governor's race.
Unfortunately, he has delivered on his promise to limit the rights and freedoms of students and teachers.
Remarkably, on his very first day in office, Youngkin issued Executive Order One banning "inherently divisive concepts" from Virginia K-12 curriculums. The order specifically mentioned Critical Race Theory (CRT), even though it isn't part of the Virginia public school curricula or framework. (Ironically, the executive order also cites Martin Luther King Jr.'s vision of America in his "I Have a Dream Speech" as one of its goals, reflecting the conservative tendency to sanitize and misappropriate MLK's philosophy.) Following the ban, the Youngkin Administration set up a tip line for parents to report any teaching of "inherently divisive concepts."
These policies effectively scare teachers and students away from discussing important issues like race and racism and promote the idea that divisive concepts are dangerous to talk about altogether. Imagine learning about slavery but not being able to have conversations about racism and how slavery had long term effects on the country. This only obstructs students' development of critical thinking, something that is needed now more than ever.
The most recent threat to the rights of students was in the form of a book ban, one of the most blatant forms of censorship in schools. This past March, A Virginia superintendent announced the names of 14 books being removed from Spotsylvania school libraries due to their "sexually explicit material," including classics like Toni Morrison's Beloved and Stephen Chbosky's The Perks of Being a Wallflower. Many of the banned books also discussed issues of race, slavery, and LGBTQ+ stories, meaning the students that will be most impacted by not having access to these narratives are those already underrepresented at school.
Since then, his education policies have gone even further to endanger the rights and safety of LGBTQIA+ and transgender students. In September 2022, the Virginia Department of Education instituted new guidelines that create a more hostile environment for transgender students, like restricting bathroom use and the ability for students to be called by the pronouns they identify with.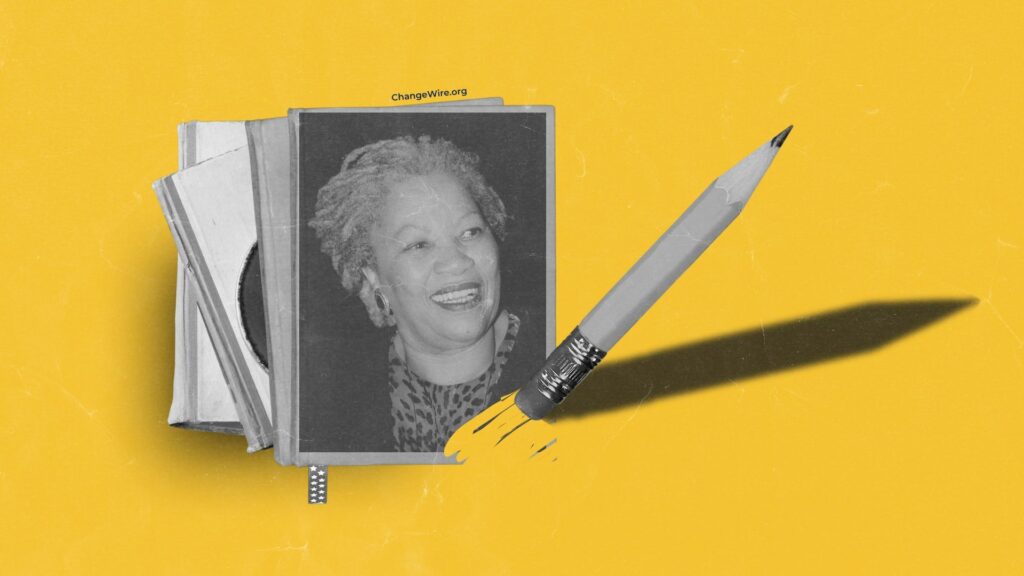 Virginia students are fighting back
But the political power and will of young people should not be underestimated. According to the Center for Information and Research on Civic Learning and Engagement at Tufts University, the 2022 Midterm election had the second highest voter turnout among voters under 30 in at least the past 30 years. Although polls were predicting an overwhelming Republican victory in the elections, young voter turnout, amongst other demographics, is largely credited with fending off that red wave.
In Virginia, the political will of students is in full force. In response to Youngkin's policies, students have organized and staged "read-ins" at school board meetings, walk-outs from school, and protests to advocate for their right to learn freely.
In September of 2022, nearly 100 Virginia schools staged walkouts in opposition to Youngkin's transgender students' policies. They made national news as students of all ages, races, gender identities, and backgrounds joined together to advocate for more inclusive policies and students' rights.
Parents and students staged read-ins at a Spotsylvania County School Board meeting to protest the book bans. Just last month, a handful of George Mason students protested at their own graduation, specifically citing his stance on how race and history are taught in schools as a major grievance.
At a recent CNN town hall, Youngkin witnessed the tenacity and will of students firsthand as he fielded questions on his education policies from several impassioned students. Virginia students showed up with urgency and directly asked him about his policies regarding transgender students and critical race theory, pushing back even as Youngkin continued to defend his policy stances.
As a Virginia high school student, I have also worked to organize my school community in light of these policies. In a student group my friend and I founded, Young Activists, we started giving educational presentations to raise awareness of the Governor's policies and the national context.
As an independent school, my school isn't required to follow the governor's guidelines, but students and teachers still knew it was important to get involved with helping other schools. We began hosting discussions on the idea of critical race theory as an academic framework and the implications of the conservative fight against it. Most students at my school either hadn't heard of it before or didn't fully understand it.
My school's Gender-Sexuality Alliance also hosted presentations calling out the Governor's policies regarding transgender students. This year, electives like African Studies and Civil Rights became incredibly popular and many teachers refocused the curriculum to deal with difficult and sometimes uncomfortable questions about race and sexuality.
Policies excluding certain groups of students as well as the student-led movements against them aren't limited toVirginia. Last year, students in Georgia traveled to their state capital to protest legislation limiting what schools can teach about systemic racism. In North Carolina, students have gone to school board meetings to share their experiences with racism in school and advocate for anti-racist instruction instead of CRT bans. Florida, a state with a governor similarly known for racist and homophobic education policies, also experienced high levels of student activism, from organized protests and historic sit-ins to legislative lobbying and electoral work.
Local governments should give students a voice
Local officials should recognize this and make moves to include more students and voices in the policy-making process to ensure a more democratic and inclusive education system. For example, local governments can increase student participation at the policymaking level by holding school board meetings at times that fit student schedules. Additionally, creating student commissions, workgroups, and roundtables would also help incorporate students' perspectives into the policymaking process.
Many sectors of the government, such as the Department of Housing and Development, are already implementing these and similar policies into their systems. It's time for school boards and local departments of education to follow suit.
Outside of the system, students can continue to stay informed about local politics, register to vote, and engage in community organizing at the school and local levels. It's especially important that young people remember that they can have an impact on politics, as demonstrated by the wave of young voters during the 2022 election.
Having recently turned 18 years old, I will be a first-time voter this June. Witnessing the past few years of Virginia politics has made me increasingly eager to vote and more specifically, to vote for candidates that prioritize student's rights and educational freedom. Seeing the impact that local officials have on the everyday lives of students and teachers, I'll be paying more attention to local races and candidates and will make sure to remind all my friends to vote down the ballot.
Together, we can ensure all students get the same opportunity to engage with all of the parts of our history – the good, the bad, and the ugly – so that we can build a future where we don't repeat the mistakes of the past.