Hearing families who have been impacted by police violence speak is always a transformative and powerful experience for me. While I have been working with impacted families since 2009, the novelty remains as if I am hearing them for the first time. However, inviting audiences to listen to impacted families is a difficult endeavor that I have struggled with for nearly a decade.
I first entered this work photographing for a community paper in 2009 and was assigned to photograph a woman who had lost her son's father in a brutal police interaction. The assignment left me with a plethora of questions like, why wasn't this case highlighted in the mainstream media, and what will happen to this family as a result of this man's violent death? I launched the Forced Trajectory Project shortly after which serves as a storytelling platform for families impacted by police violence, and has now expanded into a media outlet for these stories and other policing issues.
From August 24 – 26, my Forced Trajectory Project team members and I traveled to Los Angeles to participate in the Left Coast Forum hosted at the Los Angeles Trade-Technical College in Downtown LA. Last year I was invited to be on a panel with Black Lives Matter – LA's Dr. Melina Abdullah called, "Confronting the assault on Communities of Color in the age of Trumpism," organized by Love Not Blood Campaign, a non-profit organization founded by the uncle of Oscar Grant, Cephus "Uncle Bobby X" Johnson, and his wife, community organizer and family advocate, Beatrice X "Aunt B" Johnson, that advocates for families impacted by homicide. Uncle Bobby provided the impacted family perspective, Dr. Abdullah emphasized the importance of community organizing, persistence and long term vision, and I tied in how critical it is for us to continually listen to those on the frontline, document, process, and disseminate their stories so as not to fall victim to the automatic erasure that happens in a society rooted in white supremacy. This year, we, Forced Trajectory Project, hosted our own workshop and presentation around the work we do, documenting the aftermath of police homicide, sharing the narratives and amplifying the voices of those who have lost loved ones in a police interaction.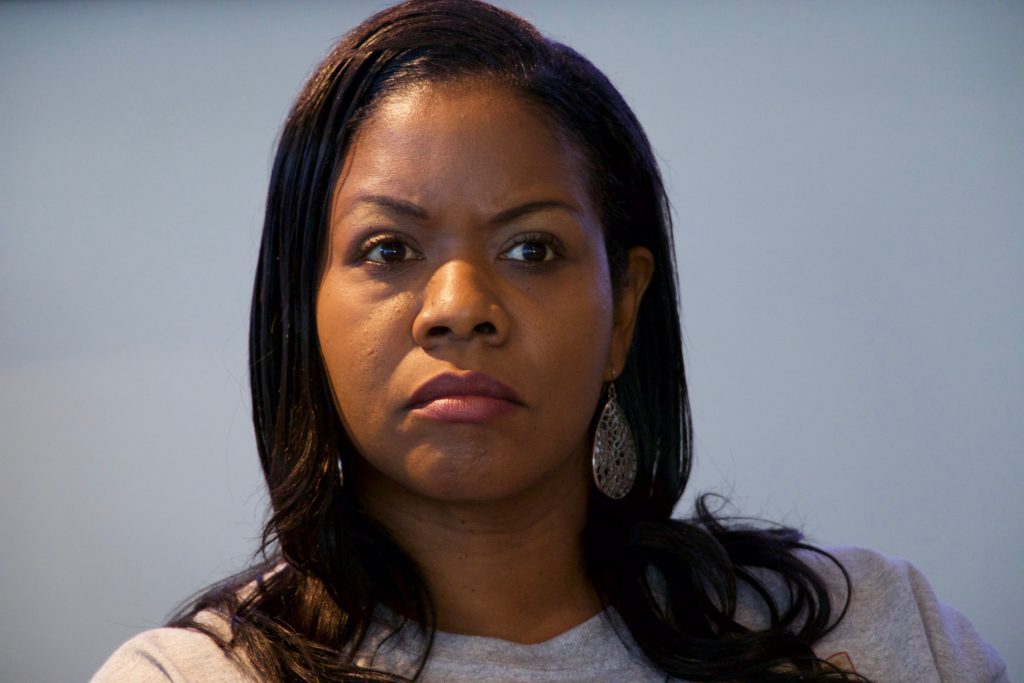 In their second year, I noticed right away that the conference had grown exponentially in attendance. The Left Forum is originally a conference held in New York where various streams of organizers come together to discuss the struggles that are pressing across our communities: labor rights, the aftermath of war and natural disaster, climate change, immigrant, civil and human rights, the school to prison pipeline, food justice, mass incarceration, and police brutality. Conferences like the Left Coast Forum play a crucial role in intersectionality and connection in a society obsessed with labels and sterile fragmentation. It is the perfect place for frontline communities, like those impacted by state sanctioned violence, to have a platform and be heard.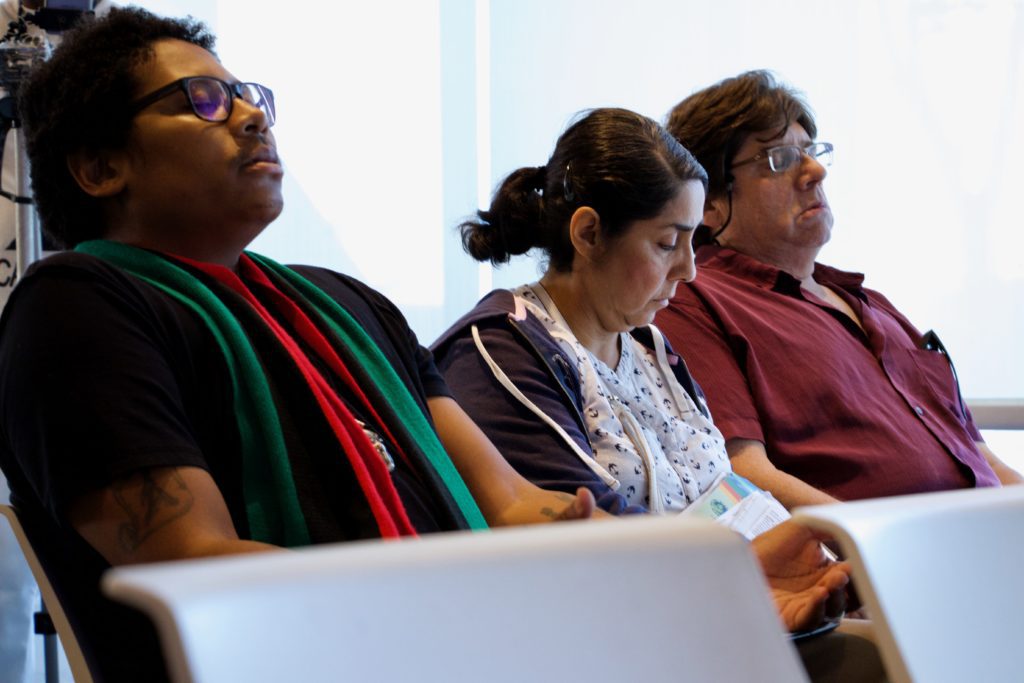 Doing the work of collecting these very traumatic but yet revolutionary stories and turning them into digestible media pieces for the masses always has me contemplating different strategies to bring people to just listen. As a media maker, I am constantly thinking of how to make police violence approachable enough to reach an audience who would rather steer away from such horrific, but real violence. The Left Coast Forum is a place I don't have to worry so much about that. The Left is concerned and not deterred by the ugliness of reality—they have themselves heard a host of these undeniable horror stories, and since 45's election, the frequency of state sanctioned terrorism and the level of its terror has increased tenfold.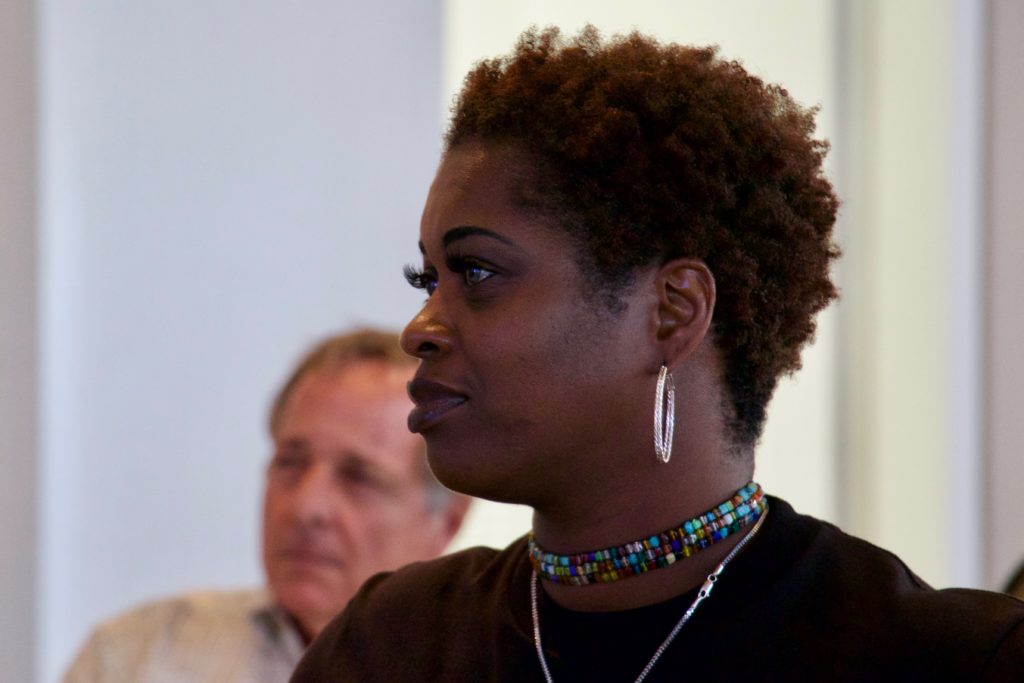 But in the case you weren't at the Left Forum to hear these families, mothers, fathers, aunts and uncles, who came from all over: Phoenix, the Bay Area, Maryland, Virginia and Florida, you can hear the audio recordings we produced and here is why you should: Despite the uncomfortableness of the topic, the reality is that it is happening to many of us, everyday, from all walks of life, all over the country and all over the world. If we don't pay attention now, the reach of all the hateful "isms" will touch us all—if they don't already, simply from the media violence we are faced with daily just from turning on the news.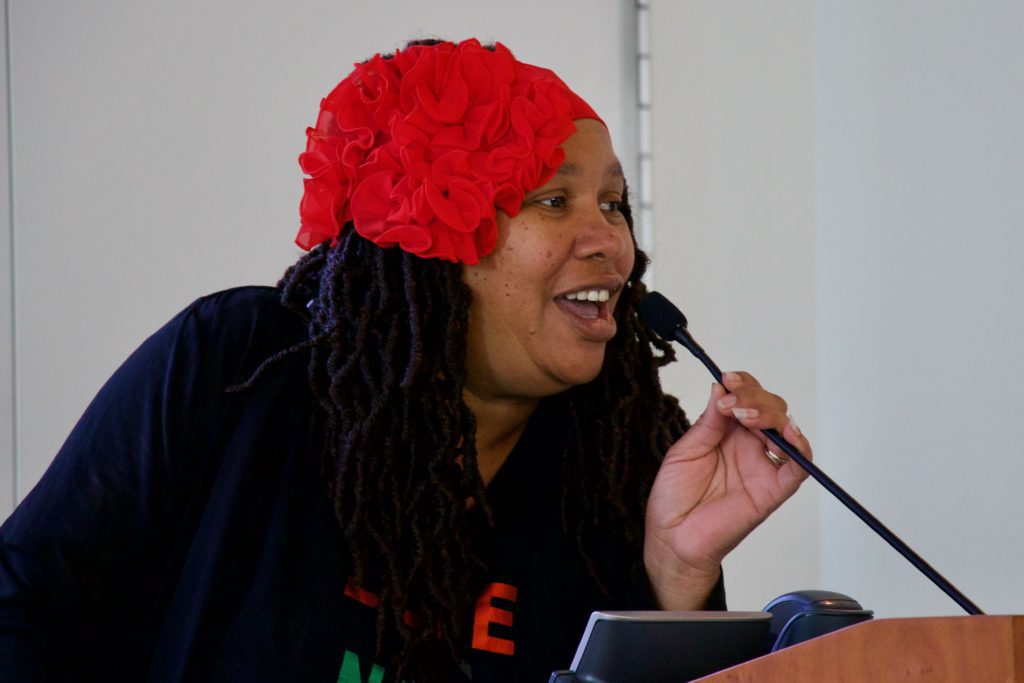 The state is killing us. If it's not doing that, it's locking us up, separating us from our families and exploiting us for labor. If we don't listen now and move towards creating structures that can protect us from the state, it will be too late for us, and it will definitely be too late for our children. We must be willing to take the first step – and that's the biggest key: listening.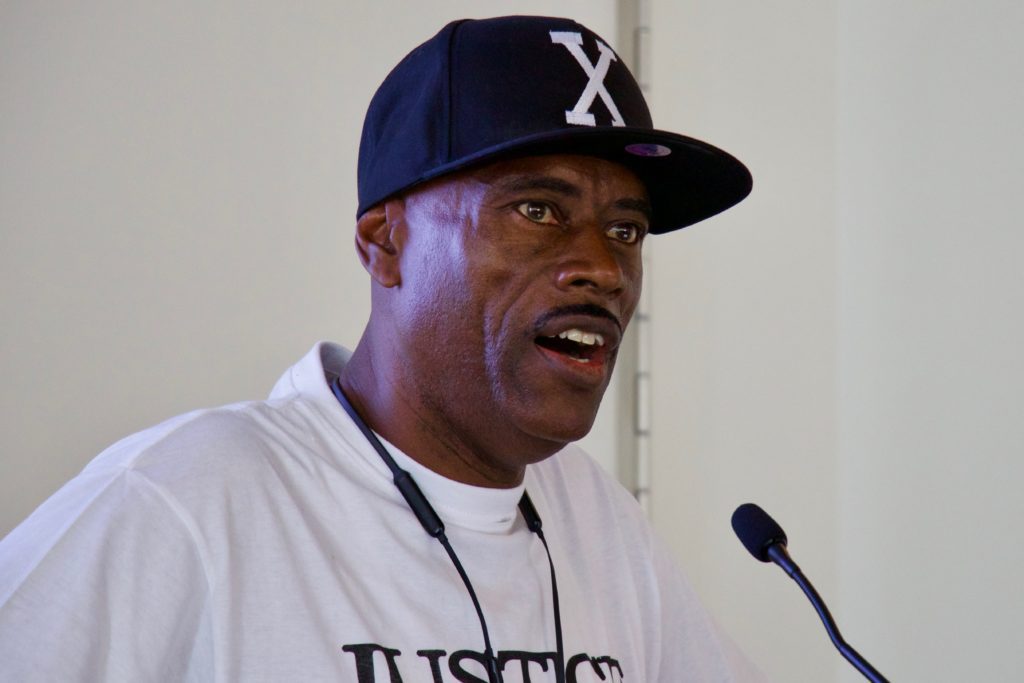 Those who have been impacted by state sanctioned violence become the guardians to a world that is continuously showing us we need to restructure our society beginning with the roots that are anchored down by white supremacy and patriarchy. While affected families are victims of a vicious system, they also become leaders of resistance of Neocolonialism, forced to navigate the criminal justice system which is habitually criminal and unjust, in order to stand up for their loved ones who have not only been murdered, but all too often murdered multiple times over by the mainstream media whose integrity has been corrupted by exploitative, profit-driven storytelling. The multi-layers of police violence begin to reveal themselves through these families' stories, and in the near decade of listening to story after story, I firmly believe that the answers to this systemic problem, the death machine of racist and genocidal capitalism, can be unveiled when we as a mass people receive the perspectives of the frontline communities who have had no choice but to walk in their shoes.
To say this day of panels we had were powerful is a grave understatement—as I listened attentively to each family member speak—mothers who have lost their sons, wives who have lost their husbands, fathers who have lost their sons and daughters, uncles who have lost their nephews—Sharing their narratives of trauma and resilience, I experienced my heart growing, my empathy increasing, and my understanding accumulating.
I am reaffirmed in this work. I am reaffirmed, fully knowing that one day the arms of state-sanctioned violence could impact my family and my friend – God forbid – if it does, hopefully we will have built up a strong enough infrastructure of support designed by those who know best by having walked this path, to embrace me and my community in their safety net.