Byron Williams' in-custody death leaves another Las Vegas family seeking answers in a case with literal dark spots in the story.
Trevon Cole. Stanley Gibson. Keith Childress, Jr. Tashii Brown. Roy Scott. These are a few of the known names of unarmed Black men who have died at the hands of the Las Vegas Metropolitan Police in recent history. Gibson was a victim of mistaken identity. Cole was a victim of mistaken identity, and police claimed he made a "furtive movement." Childress was holding a cell phone, which police claim they thought was a firearm. Brown and Scott were having mental health crises, and had asked the police for help.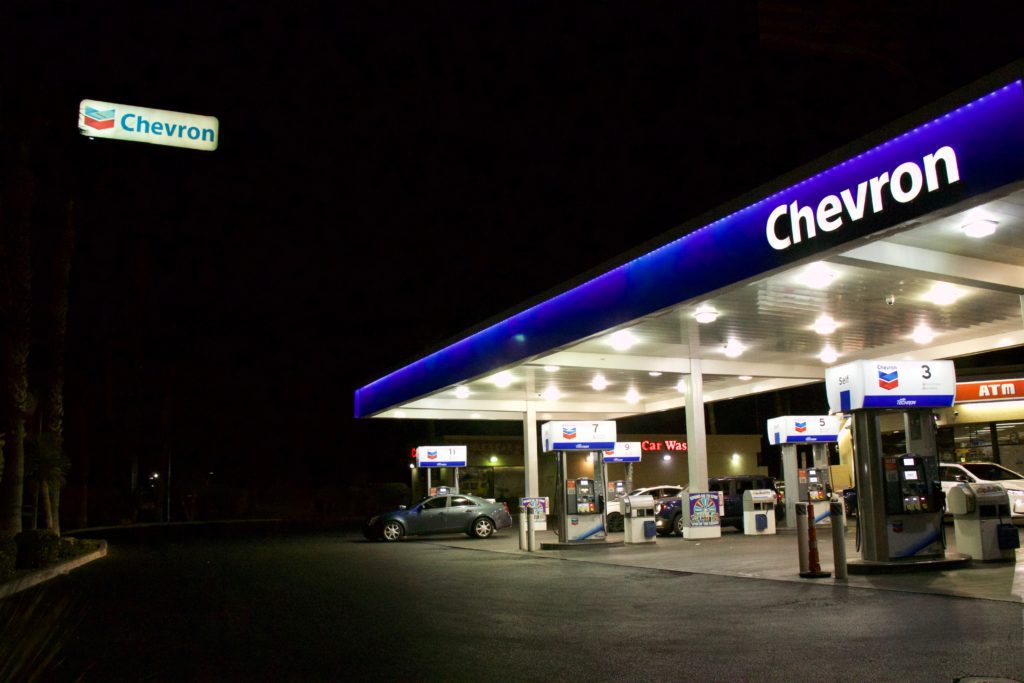 Byron Williams, 50, was riding his bicycle in the early morning, Thursday, September 5, around 5 a.m., before the sunrise. Carmon Scott, Williams' partner of 35 years and fiancée, said she had just dropped him off so he could visit one of his sons. Shortly after getting on his bicycle, two Las Vegas Metropolitan Police (LVMPD) took notice. They alleged they couldn't identify any safety lights on his bicycle and that is when they pursued Williams, according to LVMPD Assistant Sheriff Charles Hank in a media briefing Monday after the encounter. When Williams ran, Officer Benjamin Vazquez and Officer Patrick Campbell chased him, and eventually about seven officers responded to the scene after he was in handcuffs, according to Williams' family after they had a chance to see the bodycam footage.
Several of Williams' family members, including his sister, Gwen Lewis, his daughter, Kelly Williams, his stepson, Jeffery Thompkins, his niece, Teena Acree, and his fiancée, Carmon Scott, were able to view the incident from multiple body-worn cameras early Saturday morning after the LVMPD Force Investigations Team contacted them Friday. The only footage that was shared by LVMPD, presented by Hank, during a press briefing for the media last Monday was from one body-worn camera. Williams' family was shown videos from multiple bodycams. Questions around transparency by police has now become a central issue raised by the Williams' family, the community and the media.
The following is the scene as described by the five family members who saw these videos: The police attempted to pull Williams over by a Chevron gas station on the corner of Martin Luther King Blvd. and W. Bonanza Road. Williams did not stop for police, left the bicycle and started to run. He hopped over a wall and continued running. With police approaching him and commanding him to stop, Williams eventually put his hands up and followed the police commands to get down on the ground.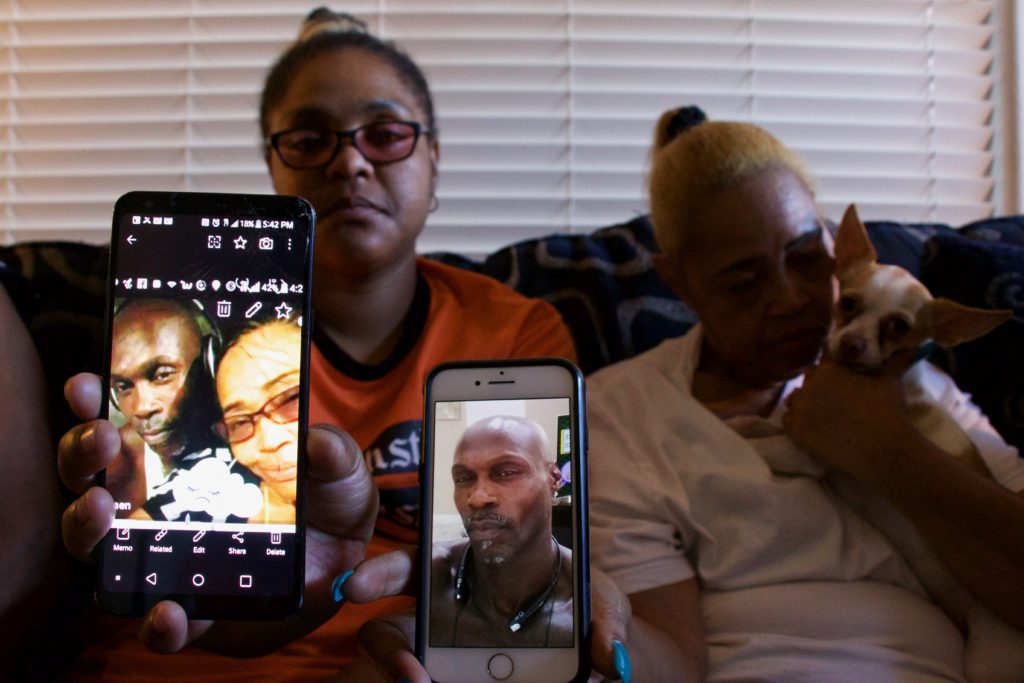 "He was compliant, laying on his stomach with his hands behind his back. It then goes to the camera running up over them, and then aggressively jumping on him, putting their knees in his back, telling him, yelling a lot of obscenities, you know, shouting at him to do what he was already doing as in lay on the ground, and to be compliant," said Jeffery Thompkins, Williams' stepson, after watching the bodycam footage. "Immediately, you hear him in the video begin screaming that he couldn't breathe and they ignored that statement from him the first ten times that he said it."
Thompkins said he was confused about the exact series of events and who was there because the footage was split between multiple body-worn cameras. Thompkins said that Sgt. Douglas Ericsson from the LVMPD Force Investigations Team told the family that he had edited the footage because some things were "repetitive." This added to the alarm the family was already feeling, said Thompkins.
When asked about this editing of video, LVMPD Public Informations Officer Larry Hadfield's emailed response outlined that there is over an hour worth of video footage, and police only made a portion of it available to the media and the public, for the purpose of showing what happened up until Williams was brought into custody. Hatfield also wrote that some of the video was, "repetitive."
Thompkins, Kelly Williams and Teena Acree said the videos show officers ignoring repeated pleas for help from Williams, and say they saw and heard the officers laughing and standing around chatting about their weekend for at least a 15 to 20 minute period while Williams was gasping for air on the ground. The family said they heard Williams crying for help and saying, "I can't breathe."
As seen in the bodycam footage made available to the public, the officers try to stand Williams up. One officer says in response to Williams not being able to stand up, "He got incarcer-itus." Another officer says, "If you don't stand up, we're gonna drag you." When Williams did not respond to the officer, the video shows two officers lifting him from his arms and dragging him several feet. The officers who initially chased Williams, Officer Benjamin Vazquez and Officer Patrick Campbell, were the only names at the scene shared by LVMPD during the press briefing. Hank said they both are on administrative leave while the investigation is underway.
For the public and the media, this is where the video stops.
Williams' family was able to see footage beyond this point. In an interview for the Forced Trajectory Project and ChangeWire.org, Kelly Williams, Teena Acree, Carmon Scott, Gwen Lewis, and Jeffery Thompkins reported seeing the video show the officers drag Williams several feet, and then put him face down on the ground again — all the while hearing him gasping for air. At one point, as a reply to Williams' pleas for help, a female officer was heard saying, "No one's coming for you."
Kelly Williams refers to the moment when the cameras switch off as "like watching a scary movie."
Police would not disclose how much time passed between the cameras being turned off and turned back on again.
During the press briefing, a journalist in the room asked why the cameras were turned off, and Hank replied, "There was a time where the cameras went off, after they got him over to the police car. And they subsequently turned it back on later. We're going to investigate that, and evaluate the appropriateness of that. Our policy does allow for the officers to turn the body-worn camera off at the conclusion of an incident or other circumstances with our policy that allows that. But we will evaluate the totality of the incident to determine if it was appropriate if they turn them off appropriately, or if they were turned off prematurely. But we still have to complete that as part of our investigation. We'll evaluate all of the officers involved in all of the camera, body-worn cameras video involved in this incident."
When the video that was presented to the Williams' family continued, according to Thompkins and Kelly Williams, it is light outside, and Williams is seen lifeless, laying on his back, with the EMT trying to resuscitate him using CPR.
"I guess because the area that he was in, they thought of him as a vagrant and they thought that he didn't have a family, so they treated him as such," said Thompkins. "It's not okay for law enforcement during an active crime scene, to turn off their body cameras. There's a lot of time missing in that video, and it's not okay to see him on camera begging and screaming for his life saying that he can't breathe and then the next image that [the police] show us is that he's not responsive, lying lifeless on the concrete. That's not okay."
While the police did contact Williams' family to review the bodycam footage, LVMPD were not the first to notify them about Williams' passing. As confirmed by the family, an eyewitness, who is choosing at this time to remain anonymous, was at the scene of the police chase notified the family on Thursday, and Thompkins immediately called the Clark County Coroner's Office to verify that Williams' body was there.
In police homicide cases that Forced Trajectory Project has investigated over the years, families typically find out about the loss of a loved one through someone they know or the media before the authorities notify them.
"Majority of families find out through other means, whether it's a family member or a friend.  A lot of families find out through social media," said Yolanda McNair, mother of Adaisha Miller, whose death was ruled accidental when officials asserted she hugged a Detroit police officer from behind at a party, and his gun fired. Some witnesses at the party say Miller was shot from afar. McNair believes the truth has been covered up and continues to pursue justice. "I was notified of my daughter's death by my youngest daughter's boyfriend." McNair now advocates for police accountability all over the country through her organization Protect Our Stolen Treasures.
"It leaves you with a whole new level of uncertainty as to whether or not you're getting the truth," McNair adds.
"No one ever notified me," says Jacqueline Lawrence, mother of Keith Childress, Jr., who was shot and killed by LVMPD on December 31, 2015. "I called the coroner after it aired on TV."
"My mom was notified by the news that I died!" remarked Terry Rogaczewski, a police shooting survivor. "It wasn't for three days that Metro confirmed that I was still alive in the hospital but she wasn't allowed to see me."
In the case of Byron Williams, the coroner's office had not yet confirmed his identity when Thompkins called, despite having Williams' ankle monitor, a detail confirmed by police. According to the Clark County Coroner's Office, their protocol is to fingerprint bodies which can take up to 48 hours for results.
Having contact with the authorities after a police homicide or in-custody death to discuss the incident has been reported rare by many impacted families, as described by McNair. This unreliability adds to the stress and trauma the families experience, weakening relationships with police.
"Very rarely do police officers stay in contact with the family. In my personal experience I had a detective come say that he was investigating my daughter's case and gave me his phone number. Told me call him anytime I had a question, only to turn around and block my number, my son's number, my daughter's number, and even Adaisha's father's number. Beyond saying 'I'm sorry for your loss' – and usually in the most sincere way – they don't stay in touch," said McNair.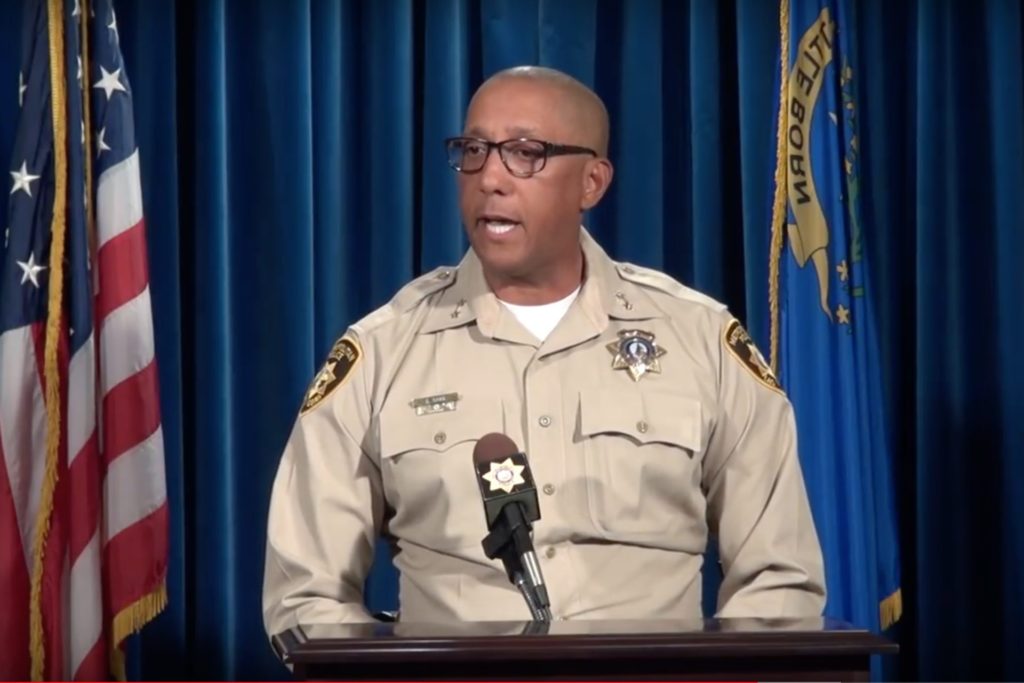 On Saturday, September 14, the Byron Williams family, along with supporters from the community, including Minister Stretch Sanders and Families United 4 Justice-Las Vegas, a local collective of families impacted by police homicide and police misconduct and violence survivors, convened at the LVMPD Headquarters to demand the release of all body-worn camera videos, unedited and raw.
"We want America to see that — the full unedited version," said Williams' niece, Teena Acree. "You will hear police officers disregarding his cry for help."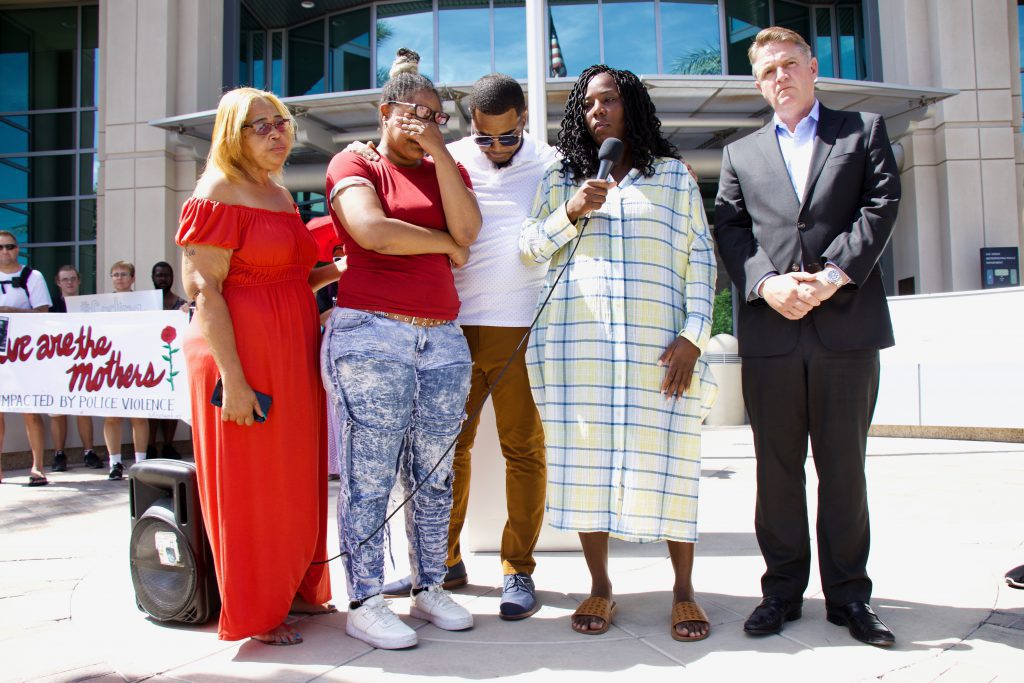 Families United 4 Justice-Las Vegas, including the families of Tashii Brown, Rex Wilson, Rafael Olivas, Keith Childress, Jr., all who have died at the hands of the LVMPD, voiced their support, love, and solidarity to the Williams' family.
"My heart goes out to the family, and I am open to help if they need," said Alma Chavez, mother of Rafael Olivas, who was shot to death by Las Vegas police when he was 23-years-old in July of 2011. Chavez had called 911 for help when Olivas was having an emotional breakdown, and police fatally shot him.
"Oh my God, my heart goes out to the family. This abuse and slander against people of color is out of control. Being near the police makes me sick. So much evil. God help us all. Enough is enough," stated Trinita Farmer, mother of Tashii Brown, who died by asphyxiation after being tased by Las Vegas police seven times in May 2017, punched numerous times in the face and placed in an unapproved chokehold by LVMPD officer Kenneth Lopera. Brown had approached the officer for help during a mental health breakdown.
"I could have been Byron Williams. My son could have been Byron Williams," said Thompkins, to the supporters who gathered with him at the Las Vegas Metropolitan Police Department headquarters. "Byron was told that nobody cared about him, that nobody was comin' for him. So as he laid there, those were some of the last words that he heard."
Byron Williams has been added to the long list of unarmed Black men who have died at the hands of the LVMPD, and another Las Vegas family is mourning the loss of an irreplaceable loved one, seeking answers in a case that has literal dark spots in the story.