Today Community Change won a Silver Telly for 5 Organizers in 5 Decades, a video series that was part of our 50th Anniversary celebration. We won for the Campaign-Series: Non-scripted/Documentary category and stand with illustrious competitors who also won Silver Tellys in the same category, including CNN's Anthony Bourdain's Explore Parts Unknown, Fox Sports and Major League Soccer. The Telly Awards, celebrating its 40th anniversary this year, is the premier award honoring video and television across all screens. They truly are an industry leader in recognizing stories on screen.
Watch the Silver Telly Award winning "5 Organizers in 5 Decades" series here.
And so, in light of this moment of recognition, I reflect on the project and process that brought us such an honor.
Before I joined the Community Change team, our organization was brainstorming around the kind of video stories we could highlight to celebrate 50 years of building power from the ground up. Thinking back to my start, just two years ago, as the first Content Creator on the Communications team, this brainstorm became "5 Organizers in 5 Decades" I remember the excitement I felt as the project started to reveal a clearer vision: To trace the 50-year history of our movements through the voices of five organizers in each of the five decades. We wanted our communities to get to know the organizers who took bold steps at pinnacle moments in our country's history — pushing themselves, their teams, and eventually their communities through historic change.
And in this special moment of reflection, I remember my astonishment as I fully sat in the Director's seat — this was a long ways from my production assistant days. Could we really pull this off? This kind of storytelling was first of its kind for Community Change, and I was new in the world of community organizing. The pressure was real! But I was guided by Marisol Bello, our content director and own narrative guru, and that's how storytelling centered us. Community Change knows the power of raising voices. I know I speak for all of us at Community Change to say we are so thankful to the five organizers, Syd Beane, Garland Yates, Mary Brooks, Angelica Salas, and Grecia Lima, who committed to this project with us, opened their memories to me, and shared the stories that have shaped our legacy of change.
Throughout a hectic six-month production schedule that include intense days of shooting and editing, I worked alongside brilliant creative collaborators (shout outs to Latebloom Entertainment, JCinematography, Digital Creative Visionaries, Flyover Films, theMUES Productions, and Interface Media Group), people who really cared, and treated our mission with the utmost care. The teamwork made the project successful, and I am so appreciative for that.
I have so many memories of this project that involved several cross-country trips, including one that stranded me in Minnesota during a massive April snowstorm. But not even 20 inches of snow could stop this labor of love that spanned collaboration across several Community Change departments (special shout out to Communications, Institutional Advancement and, of course, the Executive team members), our partners (including CHIRLA) and Community Change alumni and their families.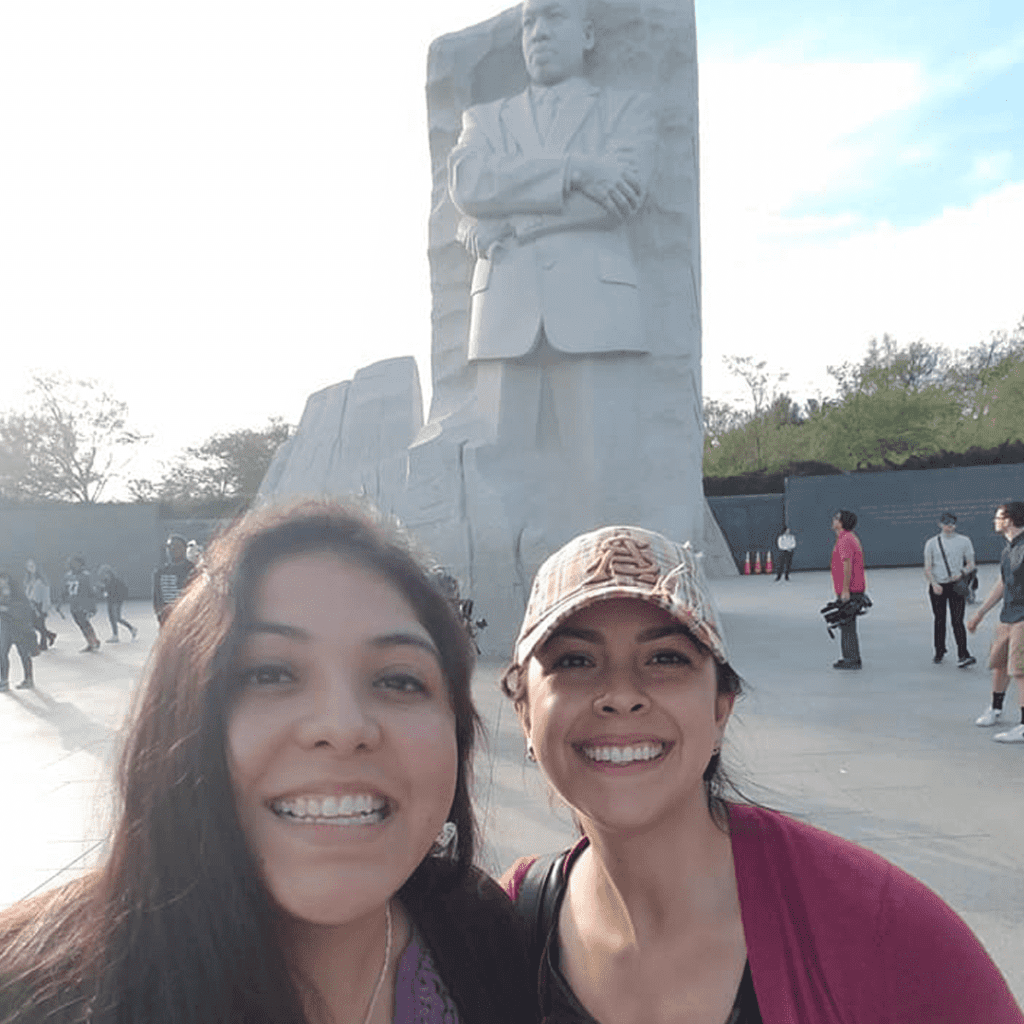 And now, with our newly awarded honor, we invite you to binge watch the 5 part series. Each is a short 10-minute episode that highlights the organizers who helped shape our organization as we continue moving into the future.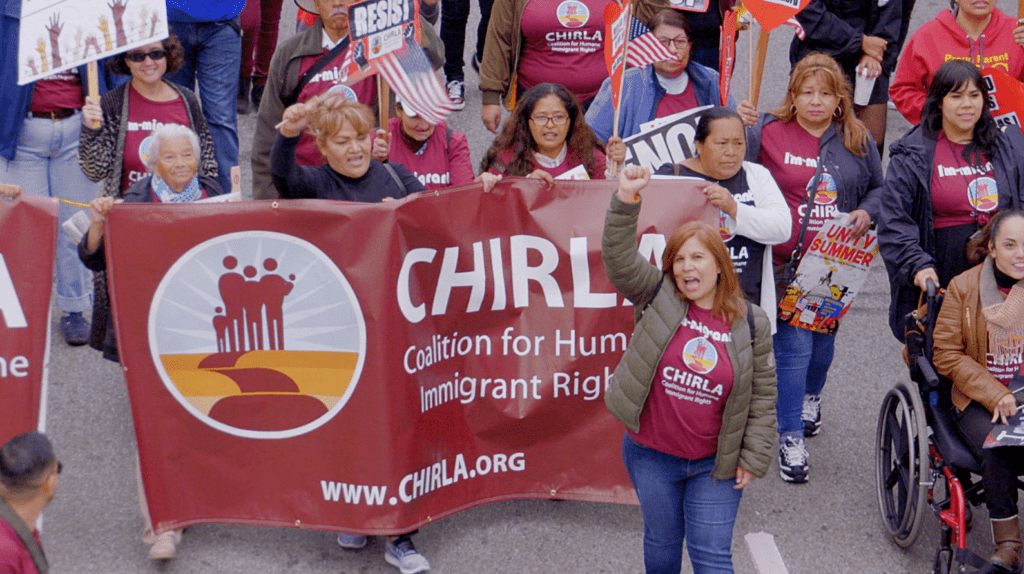 EPISODE 1: BIRTH OF AN ORGANIZATION, POWER OF A NETWORK
Our first video features Sydney Beane, an organizer whose journey is grounded in the power of storytelling and the web of networks that connects us all. His organizing years started at the beginnings of Community Change, where our aim has always been to raise the voices and build people power. Today, Syd continues his storytelling and network building crusade by teaching filmmaking and producing films, helping communities to empower themselves by organizing around their own stories.
Watch the full episode here: http://bit.ly/2LahuFxhttps://communitychange.org/videos/5-organizers-5-decades
EPISODE 2: CONCERNED PARENT TURNS MOVEMENT BUILDER
The second episode of the series features organizer Garland Yates. Originally, Garland didn't think he was entirely qualified to work at Community Change, but in 1979, he sent in a stack of newspaper clippings that featured his community work in Troy, N.Y. with his resume and cover letter. Garland ended up working at Community Change for 15 years, helping communities organize, keep their elected officials accountable, and make lasting change. Garland is full of wisdom and insights about what was happening in the U.S. and Community Change – as he shared how he moved to D.C. in the Carter years, and then saw changes unfold under three more presidents.
Watch the full episode here: https://communitychange.org/videos/5-organizers-5-decades/episode-2/
EPISODE 3: A PLACE TO CALL HOME
The third episode of the series features the nation's undisputed mother of the housing trust fund movement, Mary Brooks. Mary understood and was able to translate into a movement that lip service to affordable housing means nothing without a legislative process to make the money flow. The housing trust fund movement is centered on securing the ongoing commitment to assure public dollars are invested in housing for the people who are most economically vulnerable. Over the course of 30 years, Mary built the national housing trust fund movement. Today, almost every state has a housing trust fund, and more than a $1.5 billion is dedicated to affordable housing in the United States. This story give a glimpse into Mary's special combination of gentle humanity and fierce passion.
Watch the full episode here: https://communitychange.org/videos/5-organizers-5-decades/episode-3/ 
EPISODE 4: IMMIGRANTS JOIN THE WAR ON POVERTY
The fourth episode features the indefatigable leader Angelica Salas, one of the co-chairs for the Fair Immigration Reform Movement (FIRM) network. Angelica understands the immigrant experience firsthand and has been striving to make immigration issues central to the fight against poverty. Today, as Executive Director of Coalition for Humane Immigrant Rights in Los Angeles (CHIRLA), Angelica helped win in-state tuition for undocumented immigrant students and established day laborer job centers that have served as a model for the rest of the nation.
Watch the full episode here: https://communitychange.org/videos/5-organizers-5-decades/episode-4/
EPISODE 5: OUR PATH TO POWER STARTS WITH VOTING
Our series finale features our very own Grecia Lima, who embodies the future of organizing at Community Change and Community Change Action. Grecia made a commitment at a young age to get an education and earn a degree. As an undocumented youth in the United States, Grecia lead her campus at University of California-San Diego in support of the DREAM Act.  She developed a passion for activism, and after seeing the power of voters in action, discovered a love for electoral organizing. She now leads all election work for as our National Political Director. Grecia leads from the deep values and relentless passion born from her own experiences.
Watch the full episode here: https://communitychange.org/videos/5-organizers-5-decades/episode-5/