We all deserve to live in a country where we are safe in our homes, at our places of work, and all the places in between. But for a long time, our Black and brown families know that the people tasked with protecting and serving are not doing so equally among all our families. The list of "say their names" is too long for us to even recite in one sitting. It's inexcusable. That is why, in the upside down year of 2020, we are further steeled to unite across our shared experiences. We are determined to keep our voices raised until we can stop whispering a prayer each time we tell each other "get home safe."
Join us Thursday, October 22, 2020 for the 25th National Day of Protest to Stop Police Brutality, Repression and the Criminalization of a Generation. Families across the nation will be mobilizing in their home cities to demand police accountability and an end to police violence. This year, we have seen historic progress in regards to this movement; the killing of George Floyd has created a national conversation for families impacted by police homicide, providing a sustained platform allowing for our voices to be amplified.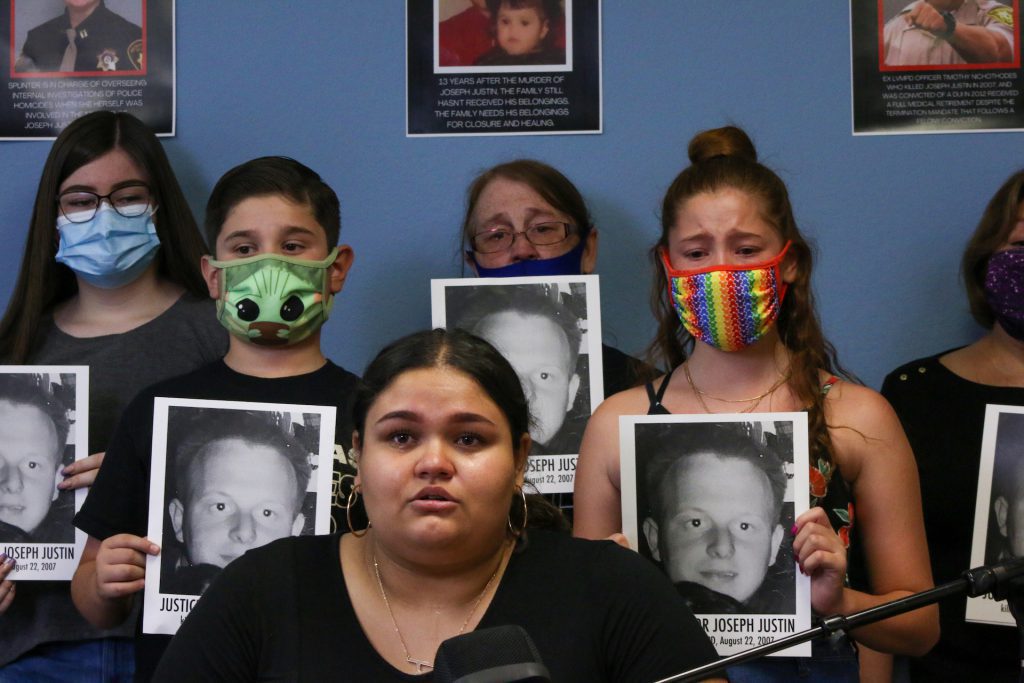 In Las Vegas, Nevada, Families United 4 Justice Las Vegas, a local group of families impacted by police violence, will convene in solidarity with the national day of education and mobilization. This panel of mothers, brothers, sisters, daughters, and aunts will share the stories of their loved ones and discuss the barrage of barriers that keep them from achieving justice in their cases. They will also continue to petition for a series of changes they organized for the Las Vegas Metropolitan Police Department (LVMPD), Nevada police, and local, state, and federal governments. The demands aim to make our communities safer for all. You can sign the petition today!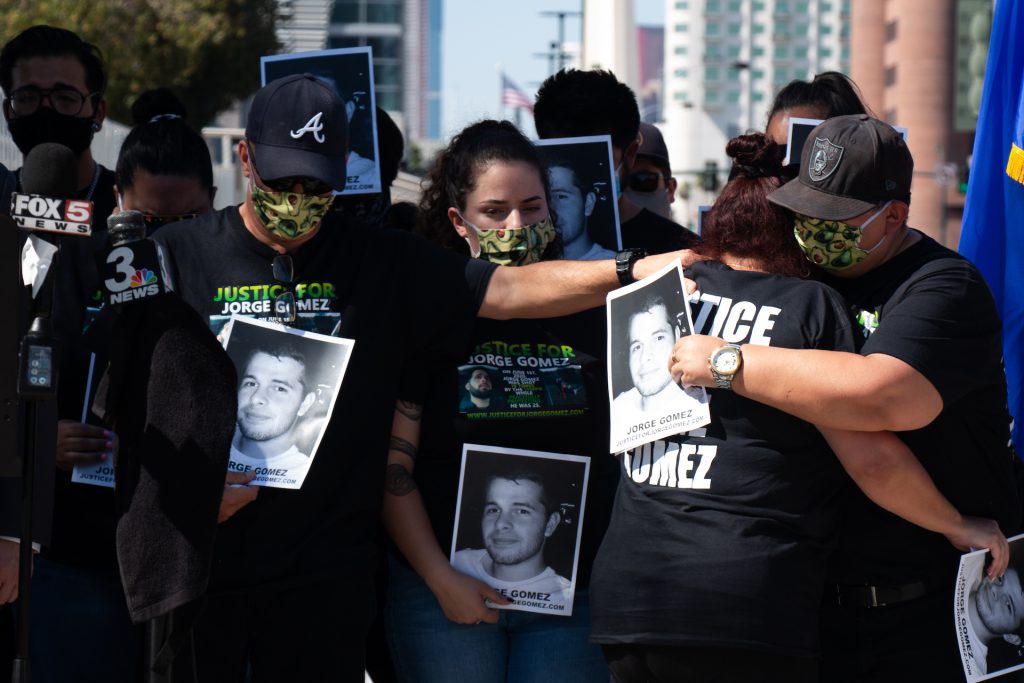 Join us Thursday, October 22 on Zoom from 6 – 8 p.m. PST by registering at:  https://bit.ly/37kIjWc -or- catch the livestream at: Facebook.com/ForcedTrajectoryProject to learn about what you can do to support local individuals and families impacted by police violence and support change in Nevada policing.
Hear from:
Alma Chavez – her son, Rafael Olivas, was killed by Las Vegas Metropolitan Police (LVMPD) on July 14, 2011.
Jeanne Llera – her son, Jorge Gomez, was killed by LVMPD on June 1, 2020
Jacqueline Lawrence – her son, Keith Childress, Jr., was killed by LVMPD on December 31, 2015
Teena Acree – her uncle, Byron Williams, was killed by LVMPD on September 5, 2019.
LJ Radney – her brother, Thomas McEniry, was killed by LVMPD on November 24, 2015.
Nasha Myart – her nephew, Stephon Clark, was killed by Sacramento police on March 16, 2018.
Eric Farah – his brother, Nicholas Farah, was killed by LVMPD on March 31, 2019
Ariah Justin – her father, Joseph Justin, was killed on August 22, 2007.
Milu Gonzalez – her brother, Cesar Gonzalez, was killed by California Highway Patrol on September 13, 2007
Laurie Benson, her son Nathan Benson is a police shooting survivor and has been incarcerated in pretrial detention for seven years mostly in solitary confinement
Terry Rogaczewski, police shooting survivor
Cristina Paulos, police brutality survivor
We can keep each other safe and cared for, but it's going to take all of us pulling together. Through the power of our coalition, sharing the stories of our lived experiences, and creating solutions through our local organizers, we demand a better, brighter future for our families.